12 Sep

5 Killer Tips to Create Effective Landing Pages

Landing pages are marketing channels that can benefit any business and are a simple way to boost your sales. Whether you are looking to grow your mailing list or sell some stuff with a "Buy Now" button, creating an effective landing page can be a crucial part of your selling strategy.

However, things fail when your landing page is not performing the way you idealize. Unlike a website's homepage, which is usually designed with a general overview of the business, a landing page is more focused on increasing customer's loyalty and profits by incorporating different tactics. If you are looking for some killer tips to create an effective landing page than the below are some methods which might be helpful to remodel your strategy.
Write a Compelling Heading
The heading is the first thing your customer sees on your landing page and making it powerful is likely to create a strong influence on your conversion rate. A compelling headline is easy to make, and by including sentiment and power words, to the copy, you can smoothly add more potential to your landing page to boost your sales.
Give Enough Information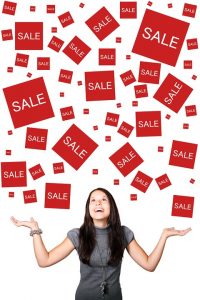 A lot of landing pages don't have much information to compel the target audience. What are you selling, and why would you want people to buy and how it will help your users? Such questions are likely absent in landing pages turning the visitors away.
Creating an effective landing page requires detailing the characteristics of your product or service, along with its valuable information. Besides, you can also link that information to another page of your website if you think it would give a twisted structure to you're already existing landing page.
Craft Call to Action (CTA) Phrases
A CTA is the trending marketing term in 2019 and creates big opportunities for businesses to improve their conversion rate. A CTR usually appears after or before the headline and consists of five to seven powerful words to generate leads.
There are many examples of CTA statements you can add on your landing page some of which includes "Free Report" or "Sign up Today and Avail 25% off".
Enable Sharing Buttons
Social media has given much more to the business community than creating an online presence. Adding social sharing buttons is becoming a popular strategy to divert more sales and traffic to your website. Incorporating sharing buttons to your landing page is easy and helps to spread the message to thousands of potential customers without undergoing exhaustive efforts.
Add Images and Videos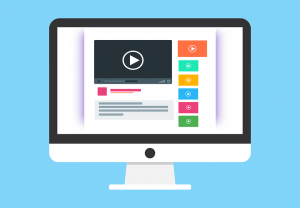 Adding images and videos to your Landing page enhances its visual appeal and make it more tempting to users. There are several free platforms through which you can download images or create entertaining videos to engage your audience.
Videos act as a powerful landing page technique to compel your audience to purchase your product. Besides, watching a video is easier than going through the text and can be a useful tool to boost your conversions.
In Conclusion
Effective landing pages are a great way to connect with your audience and generate leads. Although there are various free landing page designs available on the internet, creating a one from scratch is always advisable.