01 Jul

Final Step Marketing Helps You Properly Allocate Your Marketing Budget

All too often, companies burn a large percentage of their marketing budget on preparation rather than the real work that leads to higher revenue. Final Step Marketing is a leading digital marketing agency in New York that will ensure this never happens for your business. With a focus on the work that produces the highest returns for our clients, we ensure that all of your marketing campaigns are as efficient as possible.
We Optimize Your Current Marketing Budget
One of the most important steps in our process is to ensure that your current marketing budget is being spent as wisely as possible. Optimizing your marketing budget requires the use of analytics to identify which methods are working the best and why.
We analyze your current data to acquire deeper insights about your campaigns, such as overlooked unnecessary expenditures or potential areas of untapped growth. With this focused strategic approach, we determine which of your campaigns are producing the highest results for your business and reduce much of your marketing waste.
We Help You Identify Innovative New Marketing Ideas Based On Our Experience
Along with finding ways to improve your current campaigns, we will also suggest creative new ideas for other platforms that you may not have thought of previously. As a highly experienced New York digital marketing agency, we are familiar with every major online platform and have a strong foundation with both digital and traditional marketing methods. Our experience allows you to save valuable time and money that you would otherwise divert toward preparation.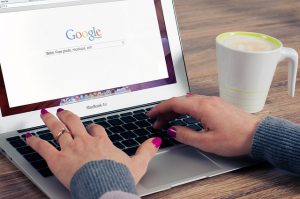 Methods that we may focus on include social media advertising, search engine optimization, email marketing, pay-per-click, affiliate marketing and a wide range of other options depending on your particular business and goals.
After providing guidance for any new campaigns, we will continue to use the latest analytical tools to find ways to improve your results. We'll look at conversion rates for your advertisements, consumer purchasing behavior, the quality of the traffic you're receiving, and other relevant data. With this information, we tweak and optimize your website, landing pages and ads to maximize your sales.
Experience With A Vast Range Of Industries
The consultants at our digital marketing agency in New York are highly familiar with the most effective forms of marketing for just about every industry. Through our highly focused analytical approach and a strong focus on execution and results over prep work, we achieve far greater results out of your current marketing budget. Call Final Step Marketing today at (646)-504-0611 to schedule a free 30-minute strategy session or to ask any questions at all about our approach to digital and traditional marketing.