From the focused efforts of brand strategizing, to the wide and wild worlds of digital advertising and social media, hiring an influential and forward-thinking medical marketing agency like Final Step Marketing will help you develop and refine your current strategy.
Nowadays, few medical institutions can exist purely on the old technique of word-of-mouth marketing.Customers in every industry are online. They are seeking knowledge, reading reviews, collecting information, and comparing results on where to go and how to best approach their ailments.
Whether you are a small doctor's office or established medical company, you won't be able to easily expand without reaching out to these online customers. To excel and grow, it's helpful to collaborate with a medical marketing firm and expand your online resources. This is where Final Step Marketing comes into play.
Our acclaimed team is comprised of seasoned veteran marketing consultants who understand the two essential areas of marketing and how they apply to the medical sector – creativity and analytics.
We understand creative branding: making your brand name infinitely appealing and attractive to the right crowd. Everyone needs to see a doctor or visit a clinic now and then, but how do you stand out? With over 780,000 medical companies in the US, you need a creative edge in your marketing.
The medical industry is in a state of flux. PwC's Health Research Institute suggests a trend of medical costs increasing by 6.5% across the board, resulting in larger costs for all medical professionals. To remain competitive and to grow their businesses, professionals need to find the increased clients to make up the difference.
Our team also understands the virtues of analytics. Data is the ultimate decider in how to proceed with any marketing decision or adjustment. We develop distinct strategies to deploy creativity with data across all of your campaigns.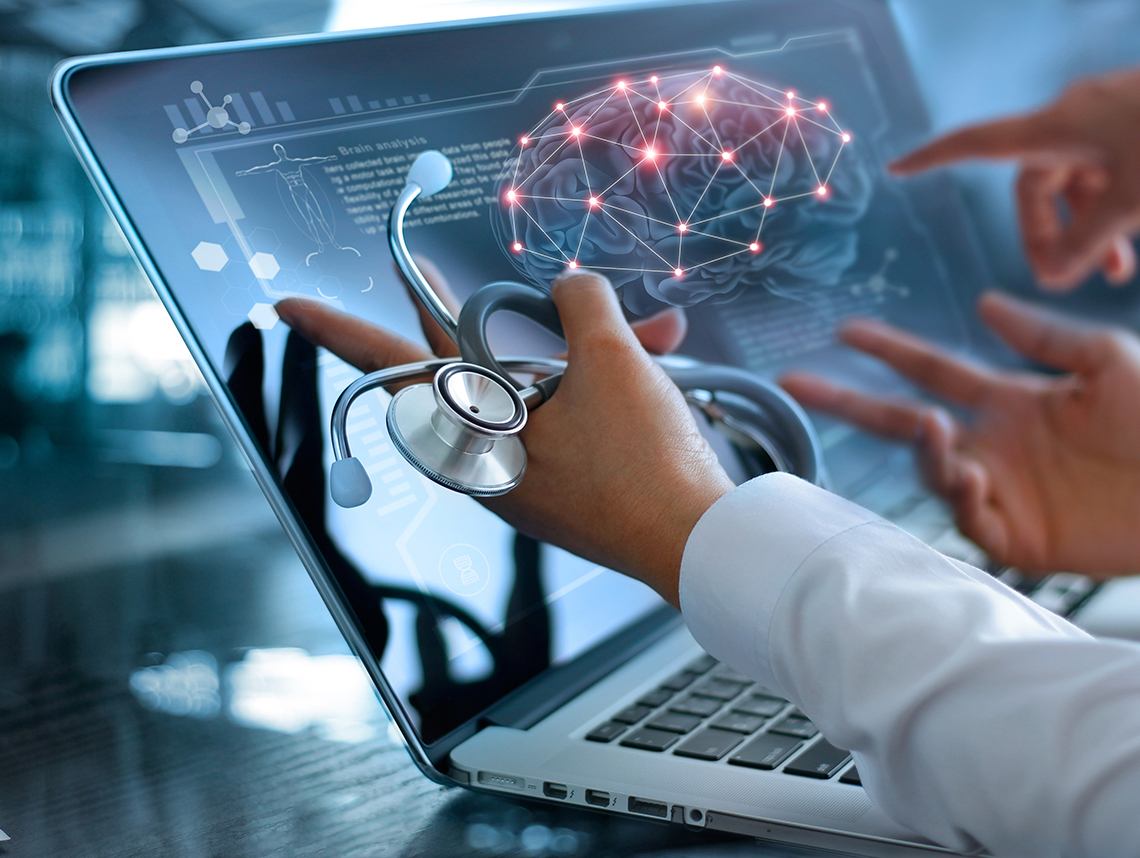 Most companies choose one side or another – creativity or analytics. We employ both, making Final Step Marketing the savviest medical advertising agency around.
Your marketing decisions have lasting ramifications for your medical business, and they need to be established carefully and delicately through extensive research, data analysis, and a genuine understanding of what works.
For this, you need experts in the medical marketing field, who know all the ins and outs of your industry.We are based out of New York City and have worked with some of the most innovative medical companies in the world to help them grow. We would be happy to share some of our many case studies with you and strategize at no charge.
Contact our medical marketing agency at (646)-504-0611 today for a free 30-minute consultation to discuss your pressing marketing concerns as you plan for major growth in the near future.
Your existing data can beeffective in helping us find the right path. This could include your customer retention stats, your social media marketing data, your website usage, clickthrough rates, and more. Short test campaigns can also be run to gather additional data and explore new channels.
Based on your analytics, we then create a compelling and creative branding strategy with impactful ads, captivating content and modern designs that encapsulate your uniqueness and appeal to your market.
While some wedding marketing firms focus entirely on a creative story and others on pure data, we seamlessly blend both together to ensure optimal results on every campaign.
Contact us at (646)-504-0611 as one of the leading wedding marketing agencies. Utilize our team to reach new revenue goals, find solutions to existing challenges, and take your wedding company further than ever before.