The glamour, the magic, and the excitement of the wedding industrymake it a fantastic world to be involved with.
Whether you are a wedding photographer, DJ, venue, caterer, planner, baker, florist, bridal salon or other vendor, you have ongoing marketing needs that must be met for you to grow, despite your constant obligations.
Established wedding vendorsbenefit from brand recognition and reap a large percentage of the market. Your business can also reach that top tier and push ahead of the competition with an effective digital marketing strategy.
We can help you tap into the wonder and enthusiasm of the industry while combating the challenges. We are FinalStepMarketing, a dynamic and influential wedding marketing agency out of New York City. We understand what it takes to "think big."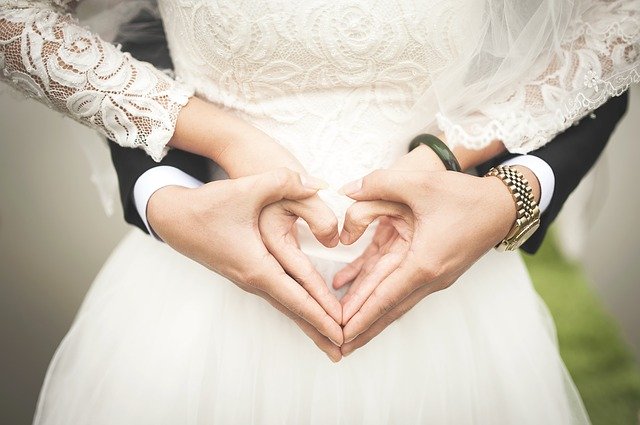 We bring ambitious strategies to your business to increase your market share and lead your local or national market.
You may be facing some of these marketing challenges among others with your wedding firm.
Sustaining and improving your overall digital strategy, from reputation management to social media
Finding the time to dedicate toward your marketing goals and campaign creation
Developing content that naturally draws interest from your target market
Innovating with your marketing strategy to push ahead of competitors
Establishing a high conversion sales funnel with a constant flow of incoming leads
We take a detailed intimate look at each wedding client, determining the areas where they excel and the aspects where they can improve.
We provide impressive results and a full array of services for wedding marketing, which may include:
Creating engaging digital or print marketing collateral
Developing campaigns on new marketing channels
Facilitating key partnerships with other industry players
Uncovering new opportunities to access your target market
We can help you find the solutions you seek. The wedding industry is especially competitive due to a low barrier-of-entry in several markets, despite the fact that quality of service will significantly vary, as you probably already know.
A competitor can come in with a nice website design and a few advertisements and make an impact at the local level. You need to protect your brand and constantly stay ahead, and our focused digital marketing strategies can ensure that you do so.
We have a presence in New York City but work with wedding vendors throughout the country. We are able to handle a full range of marketing areas so that you can customize your digital branding strategy as you see fit. We have a reputation of delivering results and working with the right partners to make it all happen for you.
Our strategy is driven by both analytics and creative innovation. We ensure that every step is warranted and justified, reviewing your analytics to determine the best approach to take for the highest ROI.
Your existing data can beeffective in helping us find the right path. This could include your customer retention stats, your social media marketing data, your website usage, clickthrough rates, and more. Short test campaigns can also be run to gather additional data and explore new channels.
Based on your analytics, we then create a compelling and creative branding strategy with impactful ads, captivating content and modern designs that encapsulate your uniqueness and appeal to your market.
While some wedding marketing firms focus entirely on a creative story and others on pure data, we seamlessly blend both together to ensure optimal results on every campaign.
Contact us at (646)-504-0611 as one of the leading wedding marketing agencies. Utilize our team to reach new revenue goals, find solutions to existing challenges, and take your wedding company further than ever before.