22 Aug

Why User Experience Matters For Your Business

User Experience (UX) is a critical factor for converting your incoming traffic into leads and then potential customers. UX talks about the experience of people visiting your website and the way they interact with your platform.

It goes behind the scenes and accommodates all visuals and graphics to provide a more meaningful and engaging outlook for your business website. The ultimate goal as to why UX matters for your business is because it helps to create a valuable and enjoyable experience which can be the key to improve your conversions.

UX is mostly about website design and covers all the aspects through which users can navigate through your website. UX is becoming increasingly important for small and large business as it helps with customer retention and improves brand image.  Below are some of the reasons as to why UX matters.
Increase Search Engine Visibility and Revenue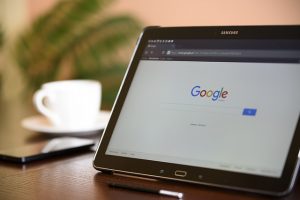 One of Google's main priority is to deliver satisfying and engaging website results on its Search Engine Result Pages (SERP). It is one of the reasons why Google Search Console reports on Usability Failure and areas of improvement for webmasters.
Higher visibility means more traffic coming to your way, which might lead to more conversions. Every business aims for earning money one way or another, and user experience is a key factor to determine their growth.
Increase Brand Reputation
Websites with engaging and high-quality user experience are likely to create a stronger influence in their niche. An appealing UX never goes unnoticed and can be helpful to develop a successful sales strategy. If you look at popular websites such as YouTube, Facebook, etc. you will find one thing in common – they are all easy to use even for a child!
When your app or website is user-friendly, it establishes itself as a reputable source of information and bridge the gap between your customers. Besides, visitors to your website are likely to exit your webpage within a few seconds if they find it hard to browse and navigate across your platform.
Increase Customer Loyalty and Trust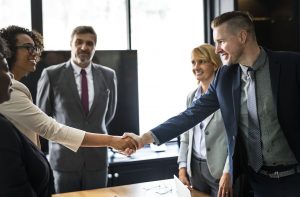 A great and happy user experience increases customer retention and satisfaction. Satisfied customers are likely to become loyal buyers to your brand. A person remembers positive emotions and also narrates them to their business and social circle, bringing referral sales. In contrast, people having a bad UX on your application doesn't convert into loyal customers and can also ward off potential referral sales.
Positive UX also helps to build trust and business credibility. Customers these days conduct a lot of research before trusting or purchasing from a business. With so much content and brands out there, you only have limited time to grab your audience attention and convert them into leads. Hence, you need to reinforce your brand and credibility through content and visuals to showcase your expertise while keeping them engaged on your application.
Wrapping Up
In general, every website has a purpose, whether it works for affiliate marketing or is set up for Ads revenue. However, for most websites, driving traffic and converting them into sales is one of the most important priority, and this can't be achieved without providing a fascinating User Experience (UX).