29 Aug

White Hat SEO Techniques To Boost Your Traffic

Google algorithm looks at thousands of signals before determining the page rank and its authority. Knowing which factor carries the most weight can be the key for webmasters and businesses to rank higher in search results.

When it comes to SEO, we usually talk about the White Hat methods, which are areas of improvement that doesn't lead to Google penalty or harm our rankings. There are several such methods that serve as an effective strategy to boost your organic ranking.
Keyword Research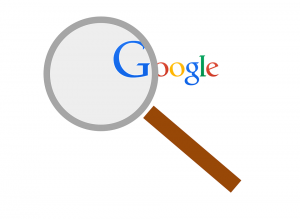 The keyword research is an important factor and the foremost analysis used by webmasters to rank higher in Search Engines. Keyword planning is a key White Hat method that helps boost traffic without significant or extensive efforts.
There are several free and paid keyword planner such as Google AdWords, SEMRush, or Ahrefs. It is vital for every business to value the importance of keyword and use this effective tool as a core White Hat method in its digital marketing strategy.
Mobile First Approach
Mobile-first approach is becoming increasingly popular as a meaningful White Hat strategy due to the popularity of the smartphone. The Google algorithm update for mobile "Mobilegeddon" created a lot of mess for many companies who use to ignore the visitors' device and welcomes them with the unresponsive page.
Mobile-first indexing helps boost search engine rankings and can produce significant audience growth for the brand. As a fact, more than 50% of web traffic now comes through mobile phones instead of desktop devices. Hence, make sure to create a responsive theme for your website, along with a good User Experience (UX).
Link Building
Link building is another popular White Hat SEO technique and one the most favorite strategy for marketers when it comes to Off-Page SEO. Backlinks are an important factor in Google's algorithm for ranking a website, and many online businesses invest in a backlinking strategy to influence their search engine ranking.
However, the Google algorithm is intelligent and only considers the "Good" backlinks. The "Good" backlinks are from websites having a strong standing in their niches and a high Domain Authority and Page Rank.
Go For Quality Content Over Rather The Quantity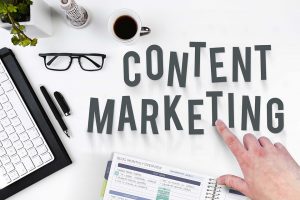 Although it is tempting to have tons of content on your blog, it might be problematic in the long run. Posting three to four blog posts each day might mean more than a 100 posts a month, but if the quality of the content is poor when comparing it to competitors, it is by no means valuable to your White Hat SEO strategy.
In fact, having quality content with On-Page SEO optimization might fetch more organic traffic to your website than tons of low-quality content which might push away the readers.
Wrapping Up
White Hat SEO takes time and efforts; it is not a one-off job and requires constant analysis to keep track of your improvements and Search Engine rankings. No matter in which industry you are operating online presence and building relationships have become a crucial part of survival, and White Hat SEO techniques are one way to achieve it.